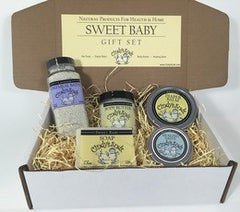 The type of parties we are invited to mark the stage of life we are in. When I was in my mid-late 20's, it was weddings. I had a wedding or bridal shower almost every weekend for a few years. The next several years were spent delivering meals to new moms, hosting or attending weekend baby showers, and welcoming new little ones. Now, I'm entering the graduation party years. My niece is starting us out as she graduates this year. Our daughter will be two short years behind her…Oh where does the time go? How does life speed by so quickly from picking out baby names to picking out graduation announcements?
Speaking of baby names, when I was pregnant with our first child in 1999, the Internet was still pretty new. We didn't think to use it as a reference source for information like we do today. Ancient, I know! I bought a book to help us choose baby names because we needed some inspiration. Today, there is instant access to thousands of baby names with the click of a mouse. In fact, you can even include friends and family via social media to help you decide what to name your baby! 
If you or someone you know is pregnant, I've got something fun to share! We've partnered with Belly Ballot, the enjoyable and interactive social site to make naming your baby more fun, and are offering our Sweet Baby gift box to the mom who gets the most votes this week! Sounds fun, huh? Take a look at Belly Ballot's web site for baby name ideas. Then follow the prompts and share your top five names and try to get the most votes. http://babynames.net/prize
Wherever you are in the journey of life with weddings, baby showers or graduation parties, I hope you take the time to enjoy each and every stage!
Until next time,
Cindy