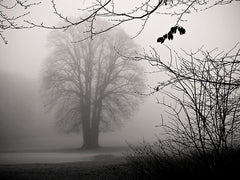 I've been pretty radio-silent these last two weeks.
Many of you read my last blog post where I shared that my friend's daughter passed away at the age of 22. That same week, leukemia returned to a close friend.
This one-two punch has left me heartbroken and melancholy, and if I'm honest, I haven't done a whole lot of anything these past couple weeks. Working on my business felt so trivial in light of the devastation and sadness around me. I just couldn't bring myself to do it.
During that first week, a friend said something that I keep replaying in my mind. I was lamenting to her about my sadness and anger towards cancer, and she very plainly said, "Well, that's why you do what you do." And you know, she's right. I started making 100% natural products for my family because of sensitive skin, but it has turned into something so much greater than that. Every day we hear about a new chemical that has been implicated in cancer. Every day we hear of a friend or family member that has cancer. Seriously, what is going on? I feel that my "reason" for offering natural home and body care products has slowly shifted over the years, and Cindy's Suds now stands as a viable alternative to conventional, chemically laden products. Every decision is a choice. Every choice can change our health.
After two weeks of hibernating, I'm ready to pull on my boots and get back to work. In addition to continuing to create safe and chemical free products for my family and yours, something else has been brewing in my soul. I'm not really sure what it will look like yet, but Cindy's Suds will be partnering, in one way or another, with others in the fight against cancer. I believe this is the best way I can honor those who have lost their lives or loved ones. Won't you join me?